Learning, Inspiring, Sharing
Payment Driven Payment Model One-Day Intensive Training- Oklahoma Feb.5
Recorded On: 10/02/2018
How to Register in ahcancalED
Easy as 1, 2, 3 !
click the
button found in the upper right corner of your screen or follow these three easy steps below!
Step 1

Go to the ahcancalED site at https://educate.ahcancal.org/and LOG IN using the orange button in the upper left hand corner.

Use your usual user name and password that you would use for LTC Trend Tracker or the AHCA NCAL website.

If you cannot remember your login- go here and follow the steps to access your account.

If you are new: click CREATE ACCOUNT button and follow the directions on this page.

Step 2

New Users: Complete all necessary fields on the "Create an account" screen and;

*Please note* you must add your member facility name to your login*

Once you are in and can see your name in the upper left hand corner, you are ready to add this product to your cart and checkout.

Step 3

Almost there!

Click the green "register" button.

Click the blue COMPLETE REGISTRATION NOW, Fill out the registration and payment details and voila! The products are yours to use indefinitely and can be found in your dashboard (shown on the left hand side of the web page).




Need further help? Email us at educate@ahca.org

We'll walk you through it.
Event Date: February 5th, 2019 | Oklahoma City, Oklahoma

Hotel reservations: follow this link, https://embassysuites.hilton.com/en/es/groups/personalized/O/OKCOKES-CP2-20190204/index.jhtml?WT.mc_id=POG
Hotel deadline: January 14, 2019
Registration Fees: Single Registration Sales using this link are closed. Please email educate@ahca.org with your request to register for this event.
$350 - 1 registration
$250 - 2- 5 Registrants attend
$200 - 6 or more Registrants attend
Group Registrations (volume discount applies if more than one person attends): To register your group from a facility or corporate office, contact educate@ahca.org to receive registration and payment instructions. Once the members of the group have been registered and payment processed, each individual in the group will receive an email with instructions on how to activate their registration using the group code.
Please note: only provider members of AHCA and the Oklahoma Health Care Association may register and attend.
Who should register: To be successful with PDPM, Administrators, MDS/billing staff, nurses/DONs, and therapists must be included in the training and education process.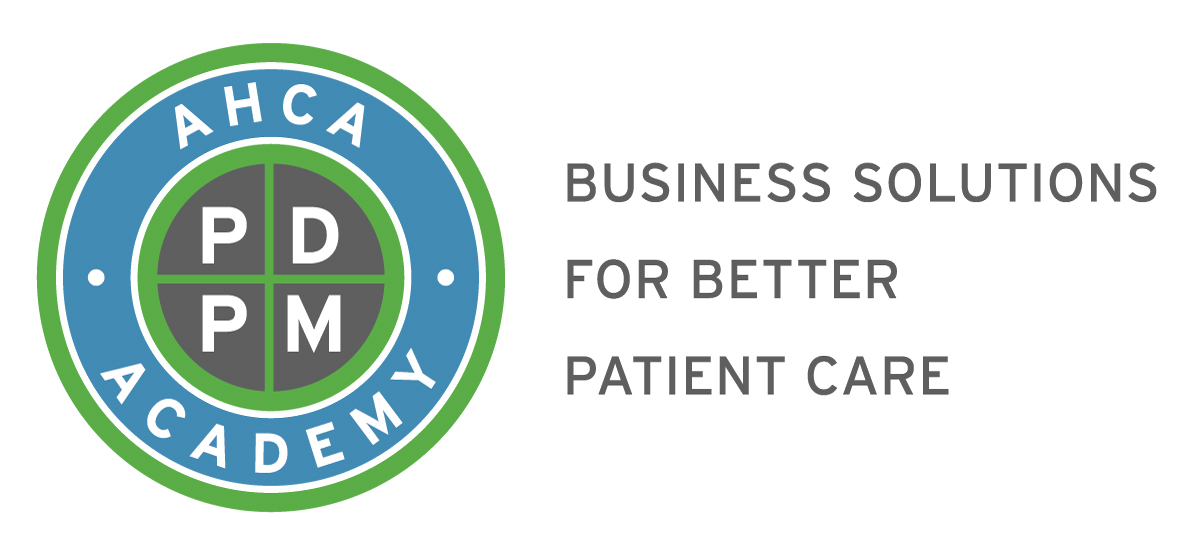 Molly Grady
Project Director, State Technical Assistance
Molly Grady joined the American Health Care Association in April of 2018 as the Project Director for State Technical Assistance. In this role, she works with the Reimbursement Policy Department and consultants to provide state-specific technical assistance to AHCA/NCAL affiliates on Medicaid reform efforts including State Plan Amendments, Section 1915 waivers, and Section 1115 Demonstration waivers. Molly facilitates and organizes educational resources to inform AHCA members on various trends and changes in Medicaid programs as they pertain to long-term care, including strategies for rate adequacy and provider protection advocacy opportunities. Prior to joining AHCA, Molly worked in the Education and Health Policy department at the American Chiropractic Association, focusing on state licensure requirements, continuing education, integrated healthcare settings, and reimbursement documentation requirements. She also led advocacy efforts at the state and federal level for full inclusion of chiropractic in Medicare and the costs-savings advantage of including chiropractic as a non-invasive treatment for Medicaid beneficiaries. Molly began her career as a legislative aide in former Congressman Bruce Braley's office, serving as a key contact and staff liaison for a wide range of healthcare organizations, providers, and patient advocacy groups. She also reviewed, briefed, and advised the congressman on bill sponsorship requests and proposed legislation. Before moving to Washington, D.C., Molly worked extensively with Iowa state and local politicians. She received her BA from the University of Northern Iowa, where she graduated with honors.

$i++ ?>
Maureen McCarthy, RN, BS, RAC-MT, QCP-MT, DNS-MT
President, Celtic Consulting, LLC
Maureen is the President of Celtic Consulting, LLC, and has been a registered nurse for over 30 years with experience as an MDS Coordinator, Director of Nursing, Rehab Director and a Medicare biller. Maureen is the immediate past-president for the Association of Long-Term Care Financial Managers, is the Medicare & MDS 3.0 Advisor for several state affiliates and is an advisor to the J13 Medicare contractor National Government Services Provider Advisory Group. She sits on the Board of Directors for the American Association of Post-Acute Care Nurses (AAPACN) and serves as an Expert Advisory Panel member for American Association of Nurse Assessment Coordination (AANAC). McCarthy was recently presented the ACHCA 2018 Education Award, at the ACHCA Annual Convocation & Exposition in Orlando, FL. McCarthy is certified in the resident assessment process, QAPI and Director of Nursing Services, by nationally recognized organizations and holds Master Teacher status in all three certifications.
$i++ ?>
Provider members of AHCA and the Oklahoma Health Care Association who register for the PDPM ACADEMY will have access to:
PDPM 101 workshop webinar
One-day, in-person training workshop in your state
Monthly workshop webinars on key topics and emerging PDPM issues
"How To" webinars on implementing additional tools developed by AHCA
At the in-person workshop, participants will go in-depth with hands on experiential learning by:
Aligning buildings and companies to transition to PDPM using AHCA's PDPM Readiness Tools© and the related core competencies;
Classifying residents in case mix groups;
Assessing market position in a PDPM environment; and
Using organizational, business, and management tools to reconfigure business planning.
In order for the in-person training to be effective and meaningful to the participates it is imperative that registered providers watch a series of webinars in advance. PDPM Academy Trainers will assume participants have watched six pre-recorded webinars to ensure they have foundational PDPM knowledge for a hands-on workshop experience. Because the pre-recorded webinars are in short increments, Academy participants may watch as they have time rather than watching a single long webinar.
Webinar Topics:
PDPM Academy Workshop – What to Expect (5 minutes)
PDPM Basics (32 minutes)
PDPM Resident Case Examples (20 minutes)
SNF Benefit, SNF Programs and Interactions with PDPM Version 1 (17 minutes)
How to Use CMS ICD-10 PDPM Crosswalk Tables (22 minutes)
Administrators' Role in PDPM Transition – Version 1 (19 minutes)
How to Access the Pre-Requisite Webinars: SNF Provider Members can access the Pre-Requisite Webinars at https://educate.ahcancal.org/p/pdpmpre-reqs
Components visible upon registration.

RETURN TO HOME