Learning, Inspiring, Sharing
Patient Driven Payment Model (PDPM) Workshop Pre-Requisite Webinar Modules
Recorded On: 02/01/2019

How to Register in ahcancalED
Easy as 1, 2, 3 !
click the

button found in the upper right corner of your screen or follow these three easy steps below!
Step 1

Go to the ahcancalED site at https://educate.ahcancal.org/and LOG IN using the orange button in the upper left hand corner.

Use your usual user name and password that you would use for LTC Trend Tracker or the AHCA NCAL website.

If you cannot remember your login- go here and follow the steps to access your account.

If you are new: click CREATE ACCOUNT button and follow the directions on this page.

Step 2

New Users: Complete all necessary fields on the "Create an account" screen and;

*Please note* you must add your member facility name to your login*

Once you are in and can see your name in the upper left hand corner, you are ready to add this product to your cart and checkout.

Step 3

Almost there!

Click the green "register" button and voila! The products are yours to use indefinitely and can be found in your dashboard (shown on the left hand side of the web page).

Need further help? Email us at educate@ahca.org

We'll walk you through it.
Recorded Pre-Requisite Webinar Modules on:

a) PDPM Academy Workshop, What to Expect (5 minutes)
b) PDPM Basics (32 minutes)
c) Payment Case Examples (20 minutes)
d) SNF Benefit Review & Interaction with Existing SNF Policies/Programs (17 minutes)
e) "How-To" Use CMS ICD-10 PDPM Crosswalk Tables (22 minutes)
f) Administrator's Role in PDPM Training (19 minutes)
Estimate 115 minutes of prep time before workshop to view pre- requisite webinar modules, and additional time to review the documents either included in your registration packet, or that you have been requested to download prior to the workshop.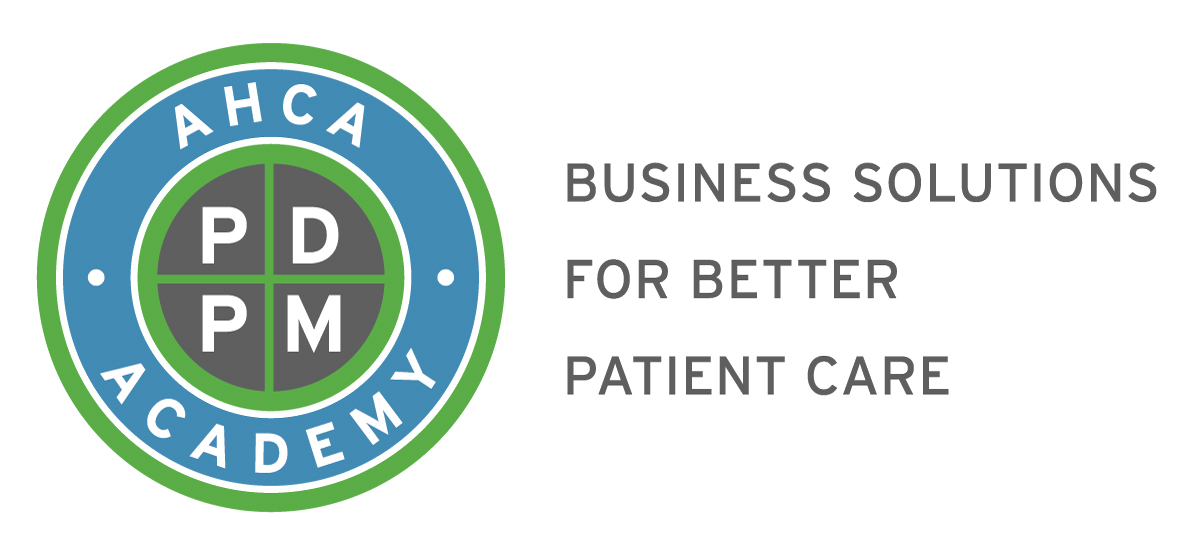 Key:

Complete

Next

Failed

Available

Locked

RETURN TO HOME