How to interpret SNF VBP Performance Score reports
Register

Non-member - Free!
Member - Free!

How to Register in ahcancalED
Easy as 1, 2, 3 !
Step 1

Go to the ahcancalED site at https://educate.ahcancal.org/and log in using the orange button in the upper left hand corner.

Use your usual user name and password that you would use for LTC Trend Tracker or the AHCA NCAL website.




Don't have one or can't remember?

Click the log in button and follow the directions found under the search button that reads-"If you need help retrieving your Username or Password, click here".

*Please note* you must add your member facility name to your login




Once you are in and can see your name in the upper left hand corner, you are ready to go.

Step 2

From the home page click on a category (Resources, Training, Webinars or Trending Now) For this demonstration, let's try hovering over Webinars until upcoming webinars displays.

Under "upcoming webinars" go to a product in which you are interested. Click on the title.

You'll be redirected to the site where you can register for the product. This allows you to view the overview, handouts or resources associated with that product.

Step 3

Almost there!

Click the green "register" button.

Fill out the registration details and voila! The products are yours to use indefinitely and can be found in your dashboard.

FYI: after registering, you will be automatically notified when the recording of the webinar is ready.




Need further help? Email us at educate@ahca.org

We'll walk you through it.
Important Note: Due to technical formatting, please DO NOT use the Internet Explorer Browser to view the video component within this product.
Center for Medicare and Medicaid Services (CMS) just released on August 2nd, 2018, the SNF VBP confidential reports that contains the payment adjustment factor to be applied to all SNF part A claims on October 1st, 2018 through September 2019. This payment adjustment factor may result in a decrease of up to 2% or increase up to 1.65% in your SNF Part A payments. This short video will use actual reports to discuss how to interpret your adjustment factor. It will also go over the SNF RM rates that will result in a payment cut, no cut as well as a payment increase. Resources to access the reports are also provided. The presentation is a short video less than 15 minutes and also has a short set of power point slides as additional resource. Having a copy of your actual report, which you can access through the QIES portal in CASPER will be helpful.
Learning Objectives:
Explain how the incentive payment multiplier is calculated and applied to a SNF's part A payments.
Utilize the line item reports from CMS on SNF RM measure.
Understand the threshold rehospitalization rates that will impact your SNF part A payments.
This product is intended for:
Speakers: Dr. David Gifford, Sr. VP of Quality and Regulatory Affairs, AHCA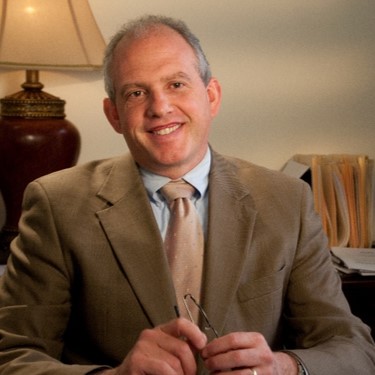 David Gifford, MD, MPH
Senior Vice President of Quality and Regulatory Affairs, AHCA
Senior Vice President of Quality and Regulatory Affairs, AHCA David Gifford, MD, MPH, is a geriatrician and former medical director of several nursing homes in Rhode Island. He currently serves as the Senior Vice President of Quality and Regulatory Affairs at the American Health Care Association. He helped create the Quality Department at AHCA which assists providers in their quality improvement efforts and works with administration officials on regulations and policies impacting the profession. Dr. Gifford also serves on the Board of the Advancing Excellence in America's Nursing Homes campaign and the Baldrige Foundation Board. He is a former Director of the Rhode Island State Department of Health, where he received the National Governor's award for Distinguished Service Award for State Officials. Prior to that he served as Chief Medical Officer for Quality Partners of Rhode Island where he directed CMS' national nursing home-based quality improvement effort. He also holds a faculty appointment at Brown University Medical School and School of Public Health. He received his medical degree from Case Western Reserve University and conducted his geriatric fellowship at UCLA where he also earned his Master's in Public Health while a Robert Wood Johnson Clinical Scholar.
$i++ ?>
Key:

Complete

Next

Failed

Available

Locked
Presentation: Interpret SNF VBP Performance Score Reports
Open to view video.
Slides: Interpret SNF VBP Performance Score reports
Open to download resource.
Open to download resource.
Example of SNF VBP Performance Score Report
Open to download resource.
Open to download resource.

RETURN TO HOME