Learning, Inspiring, Sharing
Part 2 Discharge to Community: Creating Seamless Transitions
Recorded On: 09/28/2016
A significant shift we've experienced in our communities relates to discharge to community. Our role is to create seamless transitions that return residents safely home - a departure from our "long stay" roots. As a result, skilled nursing centers are responsible for assisting individuals in improving functional independence and adequately preparing individuals for discharge from the center.Assuring individuals and their families are able to manage care needs after discharge is critical to preventing rehospitalizations.
Additionally, the Medicare Payment Advisory Commission (MedPAC), the IMPACT Act and changes to the Five-Star Quality Rating System all call for improving and measuring discharges back to the community. Managed care plans, ACOs, and bundled payment models are also looking for high performing partners
Join Dr. David Gifford and his team of experts, Lynn Chase, , Massachusetts QIO Program Director, Healthcentric Advisorsand Tina Roberts, CNA, Genesis Healthcare who will provide valuable insights on how to provide high quality and seamless service related to discharge to community.
Special thanks to our sponsor Healthcare Academy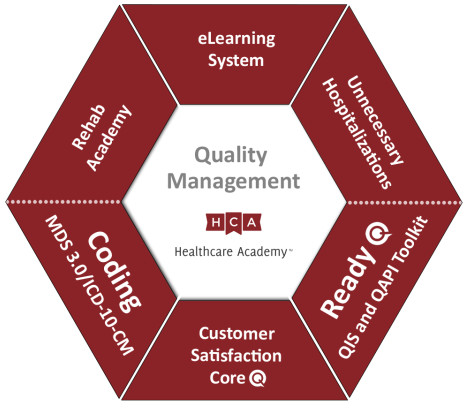 Lynn Chase
Massachusetts QIO Program Director, Healthcentric Advisors
Ms. Chase is the Program Director for the New England QIN-QIO work in Massachusetts. She has led the Healthcentric Advisors' Care Transitions effort since 2009 and now also serves as the regional lead for the QIO care transitions activities across New England.
Prior to joining Healthcentric Advisors, Ms. Chase spent 17 years on the Organizational Development team at CVS, building educational curriculums and materials for their pharmacy staff.
She holds a Bachelor's degree in Psychology.
$i++ ?>
David Gifford, MD, MPH
Senior Vice President of Quality and Regulatory Affairs, AHCA
David Gifford, MD, MPH, is a geriatrician and former medical director of several nursing homes in Rhode Island. He currently serves as the Senior Vice President of Quality and Regulatory Affairs at the American Health Care Association. He helped create the Quality Department at AHCA which assists providers in their quality improvement efforts and works with administration officials on regulations and policies impacting the profession. Dr. Gifford also serves on the Board of the Advancing Excellence in America's Nursing Homes campaign and the Baldrige Foundation Board. He is a former Director of the Rhode Island State Department of Health, where he received the National Governor's award for Distinguished Service Award for State Officials. Prior to that he served as Chief Medical Officer for Quality Partners of Rhode Island where he directed CMS' national nursing home-based quality improvement effort. He also holds a faculty appointment at Brown University Medical School and School of Public Health. He received his medical degree from Case Western Reserve University and conducted his geriatric fellowship at UCLA where he also earned his Master's in Public Health while a Robert Wood Johnson Clinical Scholar.
$i++ ?>
Tina Roberts
CNA
Tina Roberts brings a world of experience to our discussion. She has been a CNA for 40 years and understands what it takes to help people heal and grow healthy and strong to return home. She works at Cumberland Village in Lafollette, TN. She comes from a long line of caregivers including her mom, grandmother and sister who are all RN's. She loves being a CNA. She also loves being a grandmother and has 10 grandchildren.
$i++ ?>
Components visible upon registration.

RETURN TO HOME