Learning, Inspiring, Sharing
Part 5: Leading Strategies for Antipsychotic Drug Reduction
Recorded On: 04/26/2017
Register

Non-member - Free!
Member - Free!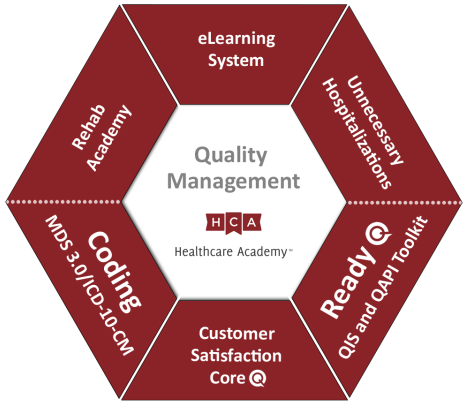 Thank you to our Sponsor!
If we have learned nothing from our collective national effort to reduce antipsychotic drugs it is that the solutions are multifaceted. The way to achieve the reduction is not simply a strategy to prioritize which residents to taper and withdraw but, to discover and train staff in a wide array of approaches and focus areas that individualize the care of residents. Our guest, Ann Wyatt, is a national expert in dementia and palliative care and part of the team that developed the Comfort Matters program first begun in the Beatitude Community in Arizona. Ann will share essential strategies and research from the experience and provide ideas to help you organization. Ann is someone you don't want to miss! Staff will come away with fresh ideas and an array of strategies to improve dementia care in your center.
But first, a llittle about how it all began. Comfort Matters got its start in 2005, when Beatitudes Campus, a continuing care retirement community (CCRC), partnered with Hospice of the Valley, and received funding for the initiative from BHHS Legacy Foundation. The goal was to create a model program of best practices in dementia care that could be replicated to improve quality of care and quality of life practices that emphasize an approach focused on the comfort of the person with dementia.
Originally Comfort Matters was called Palliative Care for Advanced Dementia: A Model Teaching Program (PCAD). As is true of any palliative care model, the goal is to make people comfortable by relieving the symptoms, pain and stresses of illness. Although palliative care is often associated with end-of-life, Comfort Matters promotes living better with dementia by focusing on the person's day-to-day comfort. By addressing the significant challenges common to advanced stages of dementia, Comfort Matters education and research improves practices across the spectrum of early to advanced stages. Hundreds of interdisciplinary teams from long-term care-, assisted living-, and dementia care facilities, are using these proven concepts to improve dementia care.
Why not round up an interdisciplinary team from your organization to listen this informative web broadcast, live with Ann Wyatt. Wednesday, April 26th at 3 PM EST.
Ann Wyatt
MSW
Ann Wyatt, MSW is currently the Manager for Palliative and Residential Care at Caringkind (formerly the Alzheimer's Association, NYC Chapter), working to promote innovative, comprehensive palliative care programs for people with advanced dementia. She has also in recent years worked with the Cobble Hill-Isabella Collaboration Project, concerned with creating more person-centered care environments, and with the United Hospital Fund on their family caregiver project, Next Step in Care.
Earlier, she helped to develop Independence Care System, a managed long term care plan for younger people with disabilities, one of the first in the country. Prior to that, she was Associate Director of the Office of Long Term Care, New York City Health and Hospitals Corporation (where among other things she helped to oversee OBRA implementation for HHC's nearly 3,000 skilled nursing beds). Earlier, as the initial Planning Director for the Village Nursing Home AIDS Project, she helped develop the first AIDS adult day health program in the country. She was also formerly a licensed nursing home administrator.
She was a founding Board member of the National Citizens Coalition for Nursing Home Reform, and of the Village Nursing Home, and is currently a founding Board member of Ibasho (an organization which works internationally to help create socially integrated, sustainable aging communities), of Music and Memory, Inc. (the iPod project), and of Sprat Artistic ensemble. She is also a Board member of CIAD (Coalition for the Institutionalized Aged and Disabled) and of Isabella Geriatric Center.
Ms. Wyatt has been on the Adjunct Faculty in the Milano Graduate School of the New School, and has been a Field Supervisor for graduate social work students from Columbia, Wurzweiler, and Hunter Schools of Social Work, and of the UCLA School of Public Policy and Social Research, Department of Social Welfare.
Her publications include three book chapters (in AIDS and Long Term Care, HIV/AIDS and the Older Adult, and Managing the Long-Term Care Facility), and articles in Quality Review Bulletin; Long-Term Living; American Rehabilitation; Health and Social Work; and, Pride Institute Journal.
$i++ ?>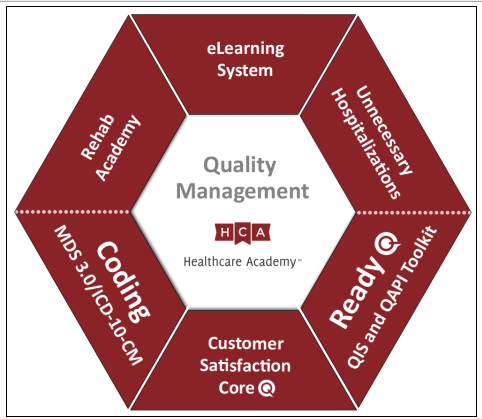 Healthcare Academy provides industry-leading online training for the long-term care industry. With a dynamic array of innovative, powerful tools at your fingertips, Healthcare Academy can help dramatically improve your organization's educational efficiency, accuracy, quality and satisfaction.
Components visible upon registration.

RETURN TO HOME