Learning, Inspiring, Sharing
Part 7- Customer Satisfaction: Strive for the Best
Recorded On: 09/21/2017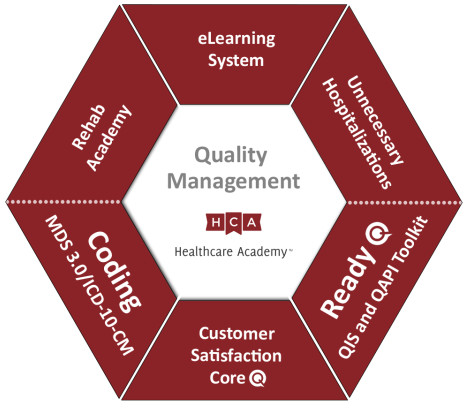 Thank you to our Sponsor!
How do you ensure your customers are going to be positive about their experience in your nursing center? What is most important: that they are satisfied with their care; that they enjoy themselves while in your center; or that they know you care about them? It is really each of these, and more. Join this webinar and acquire key steps you can take right now that will help ensure your residents have the best possible experience in your nursing center. Their positive experience can result in the best advertising that money can't buy: word of mouth recommendations.
Presenter: Hari Namboodiri
Hari is a Regional Vice President for Senior Care Centers, TX and has been working in health care and long term care since the 1990's. His commitment to valuing people and making everyone know how important they are is a key driver through all his professional an volunteer work. This webinar will introduce you to Hari's approach to customer service, customer satisfaction and customer experience.
Hari says, "Let us make a difference in people's lives, let us live with a purpose. Let us celebrate and say WOW when we extend a helping hand to people who need to take care of their health." He emphasizes the need to see what things we can do that are "out of the box" to make a difference in quality of care and quality of life delivery to the individuals living in our nursing centers.
Components visible upon registration.

RETURN TO HOME