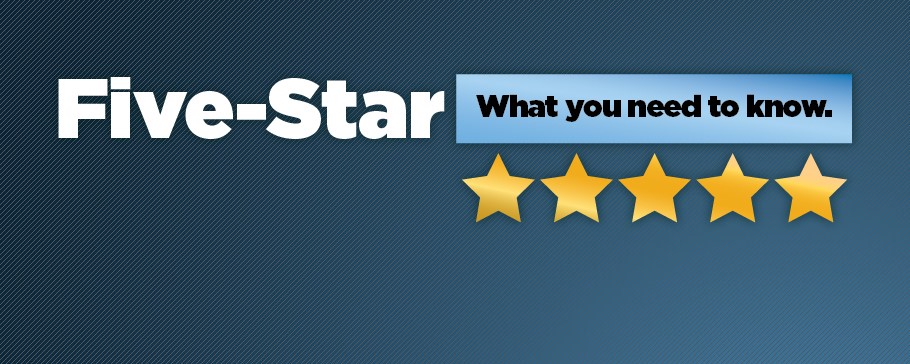 On March 5, 2019, the Centers for Medicare & Medicaid Services (CMS) announced changes to its Five-Star Quality Rating System that will be published on Nursing Home Compare in late April. These changes reflect the agency's ongoing effort to improve the information consumers receive about skilled nursing centers and builds on the modifications implemented over the last few years. The star ratings of nursing centers will now reflect many new changes, which include:

New thresholds for assigning stars for both the staffing and quality measures components (e.g. moving the goal posts back) that will cause many providers to suddenly lose stars.
Lifting the survey freeze on the health inspection domain and suppressing Special Focus Facilities star ratings.
For the quality measure component:

Adding two new measures - long-stay hospitalization and long-stay Emergency Department (ED) visits
Dropping one measure - long-stay physical restraints
Replacing two measures with newer versions - short-stay pressure ulcer and short-stay discharge community will be replaced with Quality Reporting Program (QRP) measures.

For the staffing component:

Adjusting ratings to provide a greater emphasis on registered nurse (RN) staffing.
Additionally, CMS will give a one-star staffing rating to facilities that report four or more days without an RN onsite in a quarter.
On this page you will find the following resources:
AHCA webinar recording summarizing the changes
A member toolkit with the following items:

Talking Points
Template Media Statement
Template Letter to Families
Template Letter to Payors/ Referral Sources

Links to Five-Star Technical Users' Guide and CMS QSO Memo
How Do I Access Five Star Preview Reports?

Links to Five-Star Technical Users' Guide and CMS QSO Memo
| Access Date | Quiz Result | Score | Actions |
| --- | --- | --- | --- |

RETURN TO HOME
Welcome
Log in using your ahcancal username and password.