Person-Centered Care In A PDPM World
Register

Non-member - $650
Member - $350
*Further discounts may apply once you log in.

This four-module course is designed to improve person-centered care for post-acute care (short stay) residents under the PDPM payment system. Since the PDPM model was a wholesale shift in payment and delivery, initial training mechanisms focused on the new system components. Now that those immediate change needs have been adopted, education and training on best practices for implementing person-centered care should be reviewed to fully adopt CMS's vision for the PDPM model. This course will define person-centered care and show how it is a key feature in PDPM and when implemented can improve care practices that lead to better patient outcomes.
Designed to be appropriate for all facility staff, the first 3 modules can be done as a team or individuals. The final module consists of role-specific course content for either administrators, clinical professionals (Nursing/Rehab therapies), Nursing Assistants, or other essential facility staff. The presentation modules and accompanying fact sheets, and either team exercise or case studies, are designed to promote team application of the concepts into their clinical practice and to elevate person-centered care throughout the organization.
Course Objectives: Upon completion, the learner will be able to:
1. Recognize how person-centered care is the core of the PDPM payment model.
2. Define the core components of person-centered care.
3. Consider best practices to incorporate person-centered care into everyday interactions and care plans for short-stay residents.
4. Identify tools to assess person-centered care practices.
5. Review the key components of teamwork and communication required for person-centered care.
6. Review of activities and other programs that can impact facility-wide adoption of person-centered care.
Cost:
$350 AHCA/NCAL Members
$650 Non-members
Discounts are available when registering five or more individuals.
Continuing Education:
4.50 contact hours for nurses through the Iowa Board of Nursing.
Need assistance? Email educate@ahca.org
---
© 2022 American Health Care Association. All rights reserved.
All Person-Centered Care In A PDPM World materials subject to this copyright may be photocopied or distributed for the purpose of nonprofit or educational advancement. The use, photocopying, and distribution for commercial purposes of any of these materials is expressly prohibited without the prior written permission of American Health Care Association.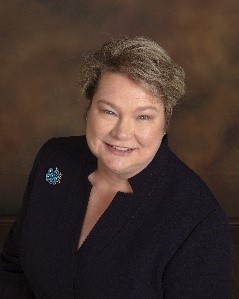 Cathy Ciolek, DPT, GCS, FAPTA
President of Living Well With Dementia, LLC
Dr. Ciolek is President of Living Well With Dementia, LLC- providing education and consultation to promote well-being and positive expectations for people with dementia. She has nearly 30 years physical therapy clinical experience working with older adults across the continuum of care including as staff PT, Director of PT and Director of Rehab in a skilled nursing facility and a not-for-profit continuing care retirement community. She served as Regional Director for the Pennsylvania Restraint Reduction Initiative (PARRI) and as a faculty member in the Department of Physical Therapy at the University of Delaware. Additionally, Cathy is Board Certified Geriatric Clinical Specialist, a Certified Dementia Practitioner® as well as a Certified Alzheimer's Disease and Dementia Care Trainer®. She was recently recognized as a Catherine Worthingham Fellow of the American Physical Therapy Association for her advocacy efforts for older adults.
$i++ ?>
How can an organization register as a group and pay?
AHCA offers the following discount structure for groups:
5-9 - $10 off each
10-19 - $15 off each
20 or more - $20 off each
Payment for group registration will need to be in the form of a check. To make the payment, follow these instructions:
Email educate@ahca.org to request a payment form. A representative at this email address will forward to you a payment form and spreadsheet.
Both payment form and spreadsheet detailing individual registrants should be returned to educate@ahca.org.
The payment form along with full payment should be remitted to AHCA/NCAL, ATTN: Finance Department, 1201 L Street, NW, Washington, DC 20005.
Once payment is confirmed and registrant information has been processed, individual registrants will receive an e-mail from educate@ahca.org with information to access the Training.
Please contact educate@ahca.org if you have any questions.
When purchasing online with credit card, follow the instructions below. Please note, this option is for groups with less than 5. The discount noted above will not apply.
Please use Google Chrome for the best user experience. One individual can purchase multiple registrations for more participants by adding them to their cart during the checkout process. Please note, for this option to work, every participant will need to have an ahcancalED account first.
To add several participants, please click the green button in the cart that says:

.
You will then be able to search for more than one participant using their email address. If the person making payment should not have access to the course, then you can remove yourself by clicking the red "remove" button by your name.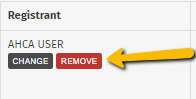 *Payment Tip: The price of the training will be based on each registrant's member type (member or non-member). please be sure when you are paying with a credit card the bill-to and shipping address are the same*
If you need assistance, please email educate@ahca.org
Components visible upon registration.

RETURN TO HOME