Pharmacy Partnership for Long-Term Care Program for COVID-19 Vaccination Office Hours
Register

Non-member - Free!
Member - Free!
The federal government has created the Pharmacy Partnership for Long-Term Care Program —a national vaccine distribution program for long term care residents.
In this series of office hours, AHCA/NCAL and CDC staff will provide an overview of the Pharmacy Partnership for Long-Term Care Program and answer your questions.
This resource is free and open to AHCA/NCAL members in addition to the public. Membership to AHCA/NCAL is not required to access the materials however, you will need to create an account to identify your personal access to the materials.
Faculty:
David Gifford
Courtney Bishnoi
Ruth Link-Gelles
How to Register:
To avoid technical problems, use Google Chrome.
Participants will need to log in using their existing AHCA/NCAL username and password first.
If you are new to the site you can create an account here. Answer all fields on the create an account page. Members should identify your company name. You can search by name or zip code.
After creating an account and being logged in to the website you will be able to pre- register by clicking the green register button at the top of the page.
If you have forgotten your password click here.
Need further assistance? Email educate@ahca.org
---
© 2022 American Health Care Association. All rights reserved.

All Pharmacy Partnership for Long-Term Care Program for COVID-19 Vaccination Office Hours materials subject to this copyright may be photocopied or distributed for the purpose of nonprofit or educational advancement. The use, photocopying, and distribution for commercial purposes of any of these materials is expressly prohibited without the prior written permission of American Health Care Association.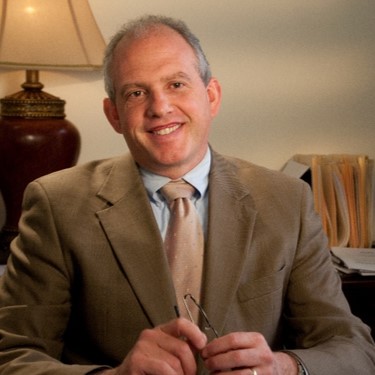 David Gifford, MD, MPH
Senior Vice President of Quality and Regulatory Affairs, AHCA
Senior Vice President of Quality and Regulatory Affairs, AHCA David Gifford, MD, MPH, is a geriatrician and former medical director of several nursing homes in Rhode Island. He currently serves as the Senior Vice President of Quality and Regulatory Affairs at the American Health Care Association. He helped create the Quality Department at AHCA which assists providers in their quality improvement efforts and works with administration officials on regulations and policies impacting the profession. Dr. Gifford also serves on the Board of the Advancing Excellence in America's Nursing Homes campaign and the Baldrige Foundation Board. He is a former Director of the Rhode Island State Department of Health, where he received the National Governor's award for Distinguished Service Award for State Officials. Prior to that he served as Chief Medical Officer for Quality Partners of Rhode Island where he directed CMS' national nursing home-based quality improvement effort. He also holds a faculty appointment at Brown University Medical School and School of Public Health. He received his medical degree from Case Western Reserve University and conducted his geriatric fellowship at UCLA where he also earned his Master's in Public Health while a Robert Wood Johnson Clinical Scholar.
$i++ ?>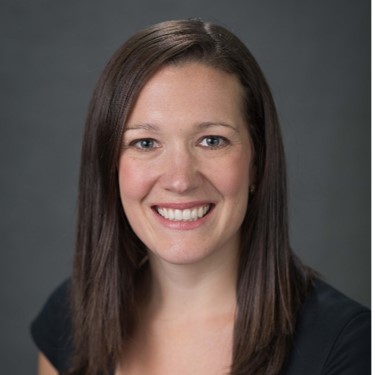 Courtney Bishnoi
Vice President of Quality and Programs, AHCA NCAL
Courtney Bishnoi joined the American Health Care Association (AHCA) and National Center of Assisted Living (NCAL) in 2008. She is a national expert in performance excellence with a passion for strategic planning and systems-based performance improvement.
As the Senior Director of Quality, Courtney oversees the AHCA/NCAL National Quality Award program, a progressive program based on the Baldrige Performance Excellence criteria that recognizes quality performance in member organizations. Under Courtney's leadership, the program has expanded significantly, both in scope and size. The program receives well over 1,000 applications per year and is the largest Baldrige-based program in the country. It has also increased its recognition by stakeholders and policy makers and is formally included in four separate states' regulatory and payment programs. She is also responsible for managing the 12-member Board that oversees the program, including facilitating their annual strategic planning process.
Courtney is also responsible for the AHCA Quality Initiative, a national, multi-year focused effort to further improve quality of care in America's long term and post-acute care centers.
Before joining AHCA, Courtney served as the Award Program Coordinator at the American Society of Hematology (ASH), managing several medical grant-based award programs. She received her Bachelor of Arts (BA) from the University of Arizona with a major in Communications and a minor in Business.
$i++ ?>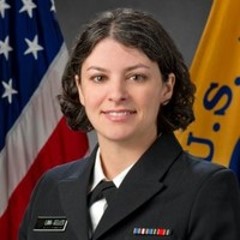 Ruth Link-Gelles, MPH, PhD
Doctoral Epidemiologist, Division of Viral Diseases, Centers for Disease Control and Prevention (CDC)
Ruth Link-Gelles is an epidemiologist serving in CDC's Division of Viral Diseases and is leading CDC's planning efforts for rollout of COVID-19 vaccine in long-term care facilities. Dr. Link-Gelles completed CDC's Epidemic Intelligence Service program in the Division of Viral Hepatitis, and then spent 2 years with CDC's Division of Healthcare Quality Promotion focusing on outbreak response in healthcare settings, including long-term care. She has deployed for numerous CDC emergency responses including Zika, hepatitis A, mumps, and COVID-19. Dr. Link-Gelles completed her MPH at Emory University and earned her PhD in Epidemiology at the University of North Carolina, Chapel Hill. Dr. Link-Gelles serves as a Lieutenant Commander in the U.S. Public Health Service Commissioned Corps.
$i++ ?>
Key:

Complete

Next

Failed

Available

Locked

RETURN TO HOME