Best Practices for Food Safety
Recorded On: 01/28/2019

How to Register in ahcancalED
Easy as 1, 2, 3 !
click the

button found in the upper right corner of your screen or follow these three easy steps below!
Step 1

Go to the ahcancalED site at https://educate.ahcancal.org/and log in using the orange button in the upper left hand corner.

Use your usual user name and password that you would use for LTC Trend Tracker or the AHCA NCAL website.




Don't have one or can't remember?

Click the log in button and follow the directions found under the search button that reads-"If you need help retrieving your Username or Password, click here".

*Please note* you must add your member facility name to your login




Once you are in and can see your name in the upper left hand corner, you are ready to go.

Step 2

From the home page click on a category (Resources, Training, Webinars or Trending Now) For this demonstration, let's try hovering over Webinars until upcoming webinars displays.

Under "upcoming webinars" go to a product in which you are interested. Click on the title.

You'll be redirected to the site where you can register for the product. This allows you to view the overview, handouts or resources associated with that product.

Step 3

Almost there!

Click the green "register" button.

Fill out the registration details and voila! The products are yours to use indefinitely and can be found in your dashboard.

FYI: after registering, you will be automatically notified when the recording of the webinar is ready.




Need further help? Email us at educate@ahca.org

We'll walk you through it.
In a random audit conducted by AHCA of LTC Surveys throughout the United States there were several common areas being cited under F812 (Food safety requirements for food procurement, storage, preparation, distribution and service in accordance with professional standards.)
A series of three videos has been developed to provide an overview of these areas along with "Best Practice" resources to assist providers in regulatory compliance and overall safe food practices.
Video 1: Egg Safety for Highly Susceptible Populations
Video 2: Labeling/dating of foods; food temperatures and sanitizing.
Video 3: Proper hand washing /glove usage and requirements for reporting of communicable diseases for staff carrying out the functions of food and nutrition services.
After viewing the content of each of the webinars attendees will be able to:
Understand the regulatory requirements for the commonly cited areas.
Describe the US Food Code "Best Practice" recommendations.
Identify resources to assist with staff with needed skills, knowledge and competencies.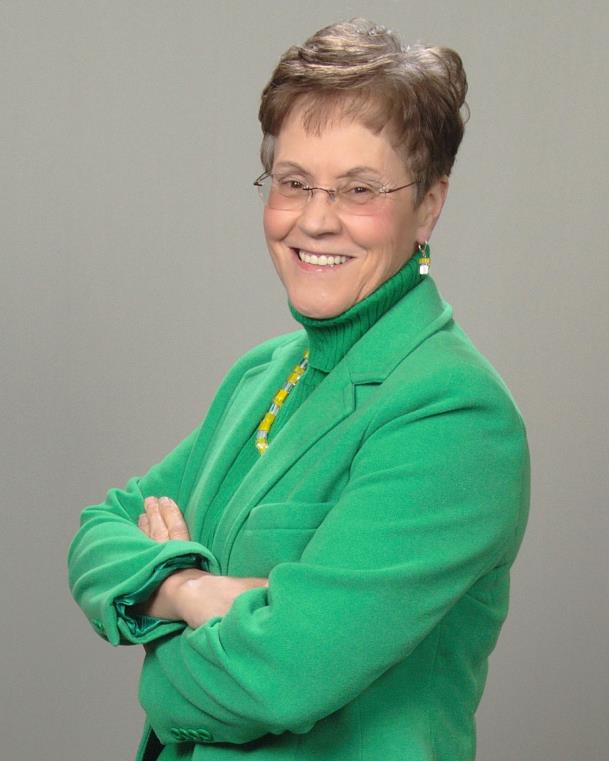 Brenda Richardson, MA, RDN, LD, CD, FAND
LTC Nutrition Expert, President-Brenda Richardson, LLC
Brenda Richardson, MA, RDN, LD, CD, FAND has more than thirty years of proven success in directing multi-million dollar food service and nutrition operations. Brenda is a national lecturer, author/contributing author of many professional books and publications, and serves on state and national offices in the Academy of Nutrition and Dietetics. Her expertise is in demand as she has successfully assisted healthcare facilities cited with serious and immediate jeopardy deficiencies, achieve and sustain positive nutritional outcomes. Brenda is a Fellow with the Academy of Nutrition and Dietetics and serves on the Academy Finance and Audit Committee. Brenda has served on the Academy's IMPACT Act Task Force, the Academy CMS Work Group; the Academy Positions Committee, and is Past- Chair of the Academy's Political Action Committee (ANDPAC). In 2010, Brenda received the Academy's "2010 Grassroots Excellence Award" and the Indiana Academy's 2010 Honored Dietitian Award. In 2016, Brenda was then awarded the Academy's prestigious Medallion Award for dedication to the high standards of the nutrition and dietetics profession through active participation, leadership and devotion to serving others in dietetics and allied health fields. Brenda has been selected as the Academy's 2019 Lenna Frances Cooper Memorial Lecturer in recognition of her distinguished career and remarkable contributions to the nutrition and dietetics profession Brenda's practical experience and skills put her in demand for advocating the profession, and professional speaking throughout the country.
$i++ ?>
Key:

Complete

Next

Failed

Available

Locked
Food Safety and Use of Pasteurized Eggs Video
Recorded 12/06/2018

RETURN TO HOME